The family dog of former U.S. President Barack Obama and First Lady Michelle Obama paid tribute to their best friend Bo, who died this weekend.
Bo arrived in the White House in 2009 as a puppy. The black and white Portuguese water dog was a gift for Malia and Sasha as the Obamas settled into the White House.
"We had no idea how much he would mean to all of us," Mrs Obama wrote in her Instagram post.
"He was exactly what we needed and more than we ever expected," Barack Obama wrote in his own post, noting how Bo had been "happy to see us on our good days, our bad days, and every day in between".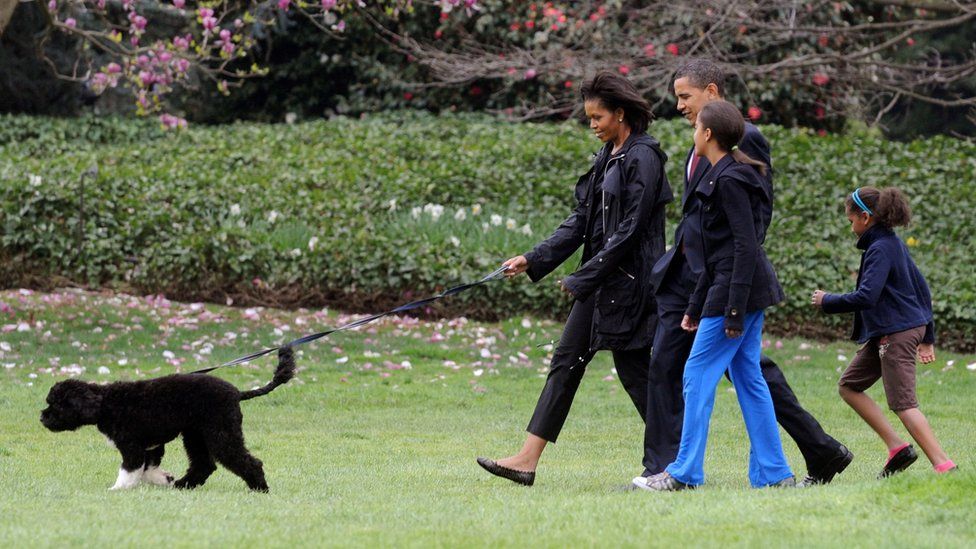 For the last 100 years, with the exception of Donald Trump, US presidents have had pets.
Current President Joe Biden has two dogs, Major and Champ.
During his tenure as "First Dog", Bo became so popular that Mrs Obama was sent a memo at the beginning of each month so she could approve official appearances. He was joined by fellow Portuguese water dog Sunny in 2013.
"He tolerated all the fuss that came with being in the White House, had a big bark but no bite, loved to jump in the pool in the summer, was unflappable with children, lived for scraps around the dinner table, and had great hair," Obama said in his post.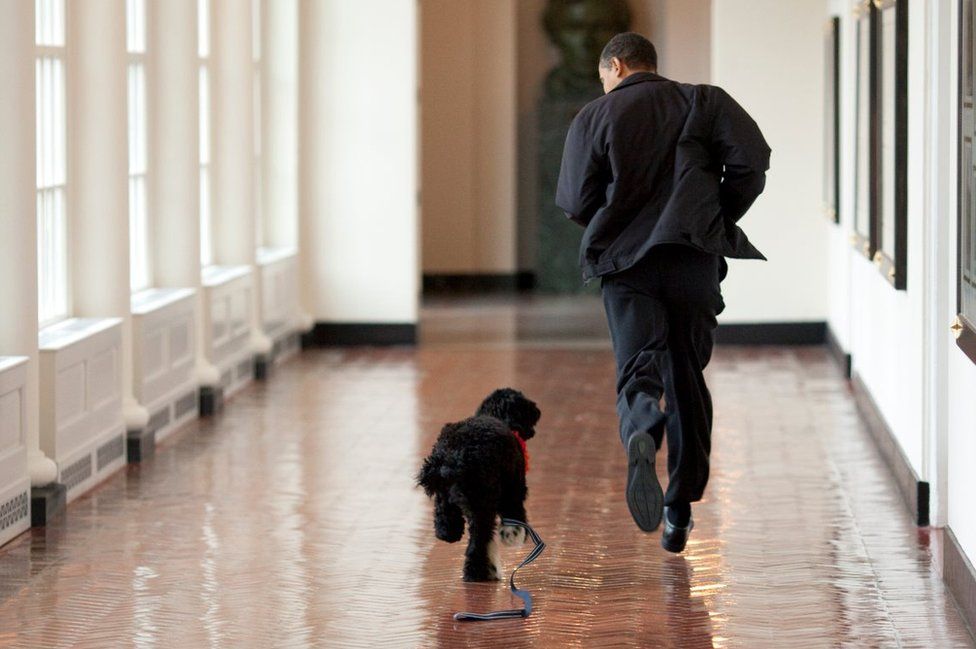 Michelle Obama said the former First Dog had later helped the couple as they adjusted to "life as empty nesters" when their daughters Malia and Sasha left home for university.
But, she added, "no one was happier than Bo" when everyone returned home during the pandemic.
Bo died after a battle with cancer.